Have you ever notice if Christmas could become a disaster for someone?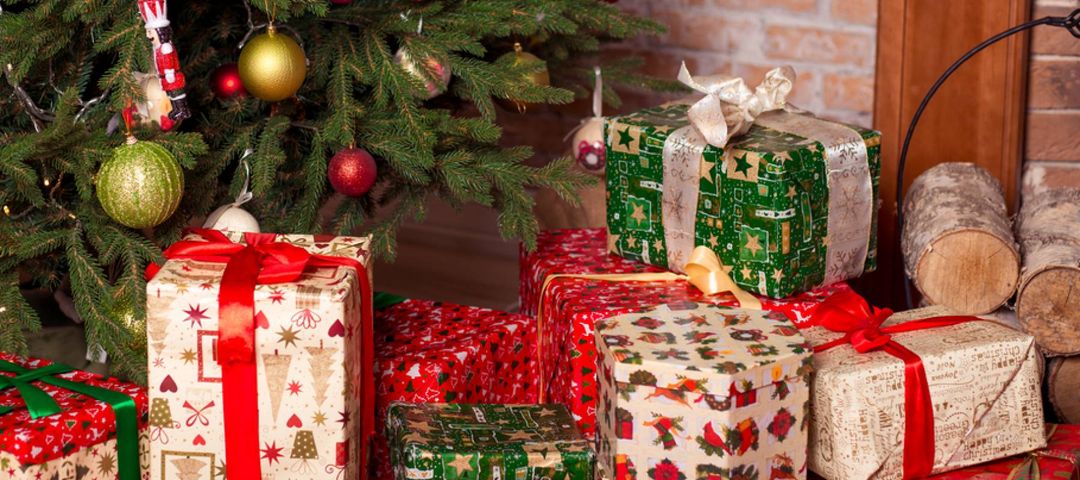 Have you given a gift that didn't get the reaction you were hoping for? Have you been on the receiving end of a present fail? Every year, we go through the same gift - exchange scenarios. As gift-givers, we obsess over the task of finding the perfect gift. As receivers, we have to pretend to like the items we get. After that, we stress-out about the thought that we have to find room in our homes for what could be a lot of unwanted gifts. In the end, the gift-exchange process becomes  a lose-lose situation.
Statistics show that the US, Americans throw away a whopping $16 billion worth of unwanted gifts during Christmas. And in Australia, 53% of adults(the equivalent of 8.5 million people) received at least one unwanted Christmas gift last year, equating to $572million of 'unwanted' Christmas spending. This has generate more waste going into our environment, eventually becoming a disaster for cleaner and our MOTHER EARTH.
Our sustainable guide to Christmas Gift
Over the years, Christmas is a holiday season for everyone to celebrates. Especially with Americans, they are big fans of the holiday season, our environment cleaner and mother earth should share the same joy. Therefore, we must act sustainably to reduce our environmental footprints. Here are some sustainable tips for a Merry Christmas.
Handmade Gift
Consider a gift made by yourself, a gift contains yours hard work and your love within. Let it be the one and only gift for the person you care, it is not only meaningful also should be valuable for everyone.
Over the year, we have come to a success as a sustainable brand, this could not be done without the support from our customers, we constantly look for ways to give back to the community in a sustainable way. For this coming Christmas, we've prepare thousands of Christmas Socks attached with 2 mystery gifts, they are 100% handmade and sustainable.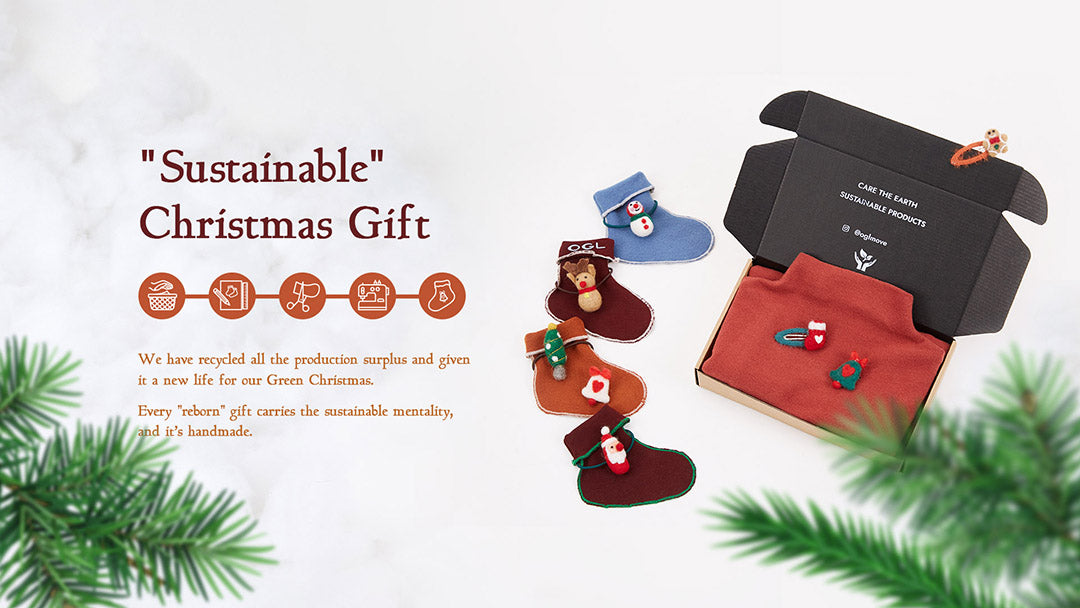 At OGL, "zero waste", "sustainable " and "plastic-free" are whats in our DNA. Our "sustainable" Christmas Gift is the beginning of our new project, the "Renascence Project". A project to be more sustainable based on giving a new life to our production fabric surplus, meanwhile, providing work opportunities to the social disadvantage group. Each gift carries the mission of zero waste and care for the social disadvantage group. Check out below how we do it!
Wish list
Ask the recipient what they'd like and buy it. You will never go wrong with the wish list, there will be no disappointment and there will be no waste.
Gift Card
If you don't really know what to get for the person you care, why not get a Digital Gift Card and let them shop for their favorites. Or if you are looking for something extra to make your gift as a whole, consider pairing it with Digital Gift Card. In this case, the receiving end would be satisfied and it is sustainable.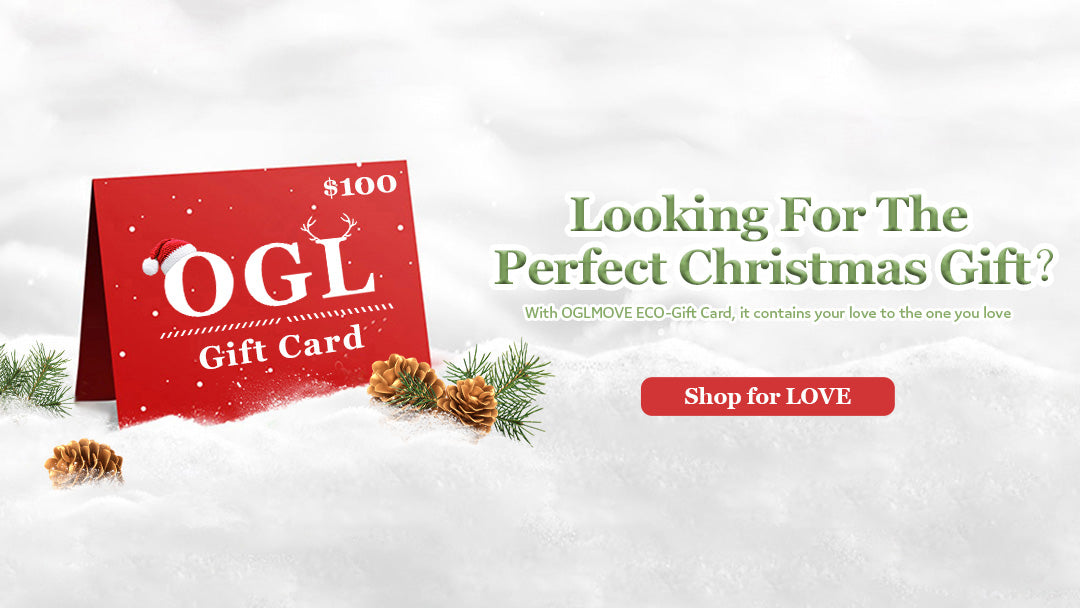 ReGifting
ReGifting is good for the planet, and there's no shame in ReGifting. When done right, it's one of the most sustainable ways you can give a great gift and show you give a sh*t about the planet. ReGifting keeps your unwanted gift in circulation, preventing waste from ending up on landfills and saving the valuable resources it took to make.
Let's celebrate a GREEN CHRISTMAS
Sustainable should be a long term mission apply to each and everyone of us, not only in Christmas. As a member of earth, we should work together to reduce our environment footprint, and if we start giving a sh*t to our environment, our small steps will add up to big change. Starting this Christmas, shop sustainably, and may all of us (including our MOTHER EARTH) a MERRY CHRISTMAS.