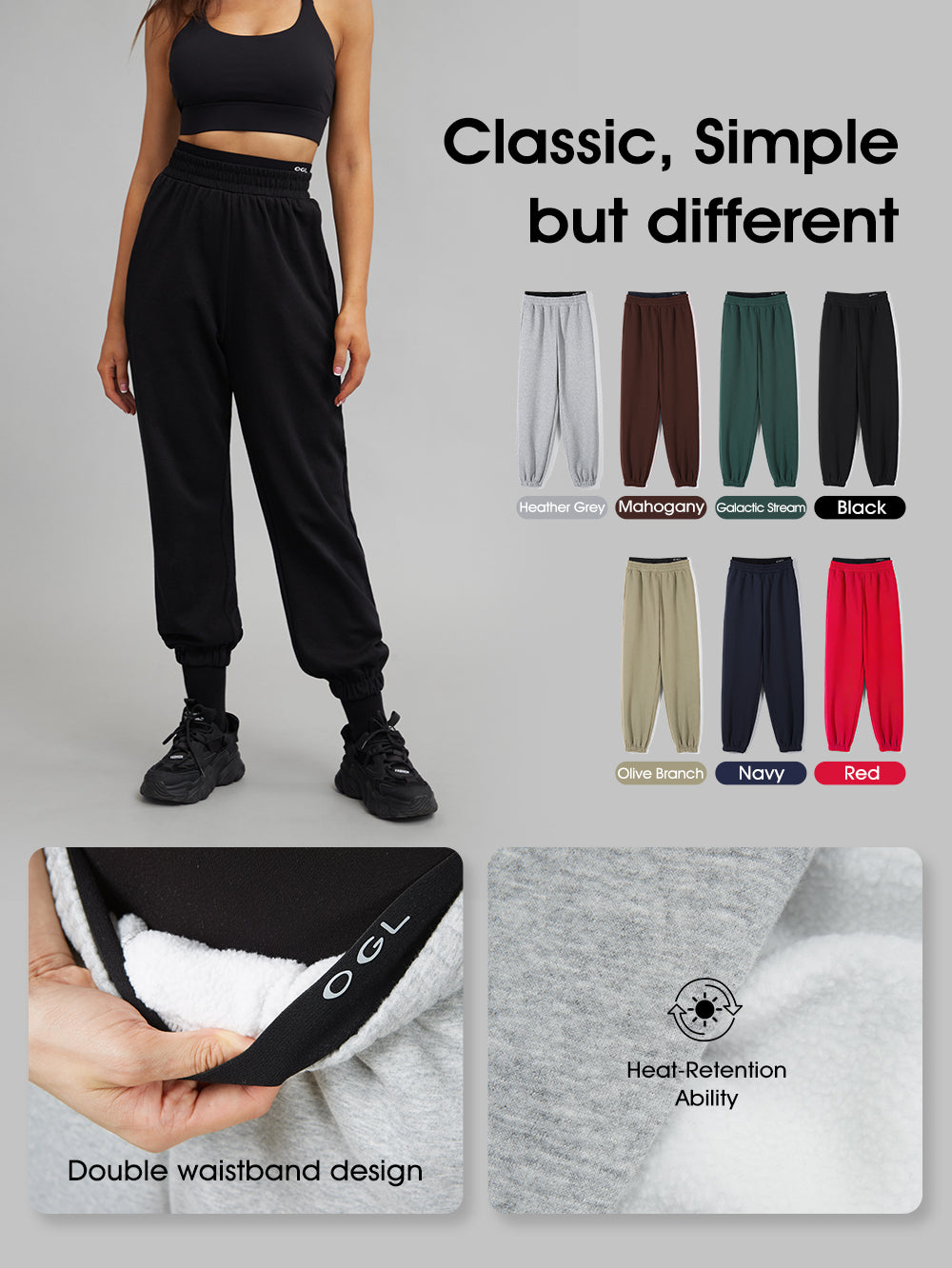 Double Waistband Sweatpants-Polar Fleece
Double Waistband Sweatpants-Polar Fleece
I love these
Genuinely love these. Coworker had a pair and I had been looking for some with the cinched ankles that were good quality… thank god I found these 😭 life saving sweatpants LOL super warm and comfy!!! However I bought a size up just in case per my coworkers review but i think a small would have fit perfectly for me as that is what I usually wear! I got a medium and they still fit, just a bit baggier :)
Super cozy! Definitely warmer than regular sweatpants.
I did size up because I was worried about them being too short, I am 5'7 120lbs and I usually am a small but the medium fits perfect on the legs an the waist.
Literally the perfect sweatpants. I'm 5'0 and got a size small black. I wear these sweats as often as I can. A single pocket fits my phone, wallet, chapstick, and AirPods. Can be dressed up or down easily.
I'm giving this 4 stars because I wish they lasted longer. I've had these for exactly a year and the other day I noticed that the butt and knees look worn. No tears, but the butt is shiny where the fabric has thinned and the knees are pilling. I never noticed any pilling up until now after wearing them 1-3 times a week for the past year. I also did a lot of dancing and sliding on the floor in these. Definitely got my money's worth and will be repurchasing.
I'm 5'2 120lbs with long legs and a short torso (~2 fingers worth of space between my ribs and hips). I bought a medium. The leg portion of the pants fit me perfectly, but the upper part is way too high waisted for me. I was expecting the high waist, but I wasn't expecting it to reach way above my belly button. It makes for an awkward silhouette and it's hard to pair with tops. It's not too big of an issue though.
They're so soft, warm, and comfortable though!!! The pockets are huge and fit my phone and wallet really easily. The waistband isn't too tight and the ankle scrunchies don't scratch. The stitching is good and no parts of the pants feel weird against my sensitive skin. I highly recommend these sweatpants, but be careful if your torso is short!